Rocosa Hideaway
Ocean View
your own private paradise...
From your canopy bed look out over the banana plants and jungle trees to the ocean below. Your room sprawls along a hillside deck from your comfortable bedroom, outdoor garden-shower and wet bar to a sun deck with spa tub and lounge chairs.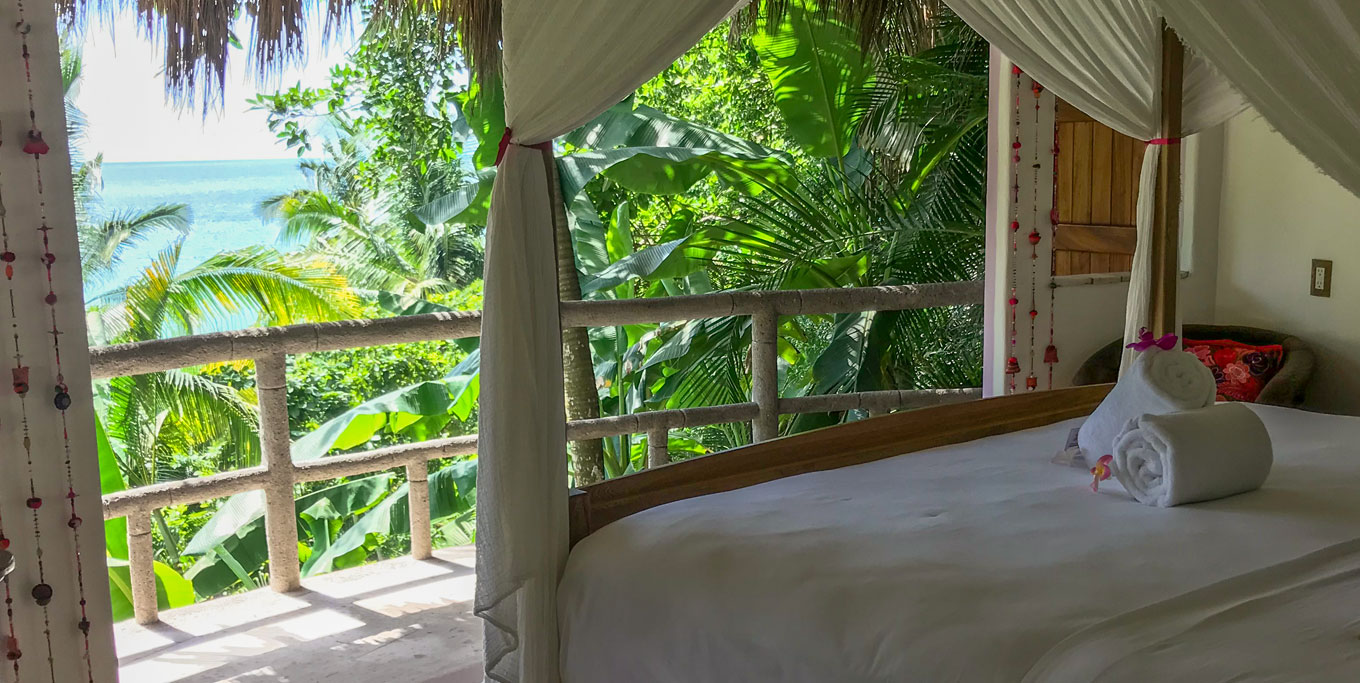 You'll feel close to nature with thatched roof, rough marble floors and verdant terraced gardens. Lounge on the sundeck by day or gaze at the evening sky as you relax in your jacuzzi at night, you'll absolutely love this room.
VIEW MORE ROOMS
Room features
Beds:
Canopy king bed
Occupancy:
Sleeps 2
View:
Ocean and jungle view
Bathroom:
One full bathroom
Special Features:
Jacuzzi, wet-bar, outdoor shower
Other Features:
Expansive deck with amazing view, surrounded by giant trees
An open air panoramic view,

is it for you?



If you enjoy feeling a gentle ocean breeze drifting through your room, hearing the sounds of nature, awakening with the morning light filtering through the trees, this room is for you.