Luna Penthouse
Beachfront
Find yourself on the edge of fantasy...
aloft in the seabirds flyway, overlooking an immense Pacific Ocean by day and a million-star canopy by night…is this your kind of magical dream?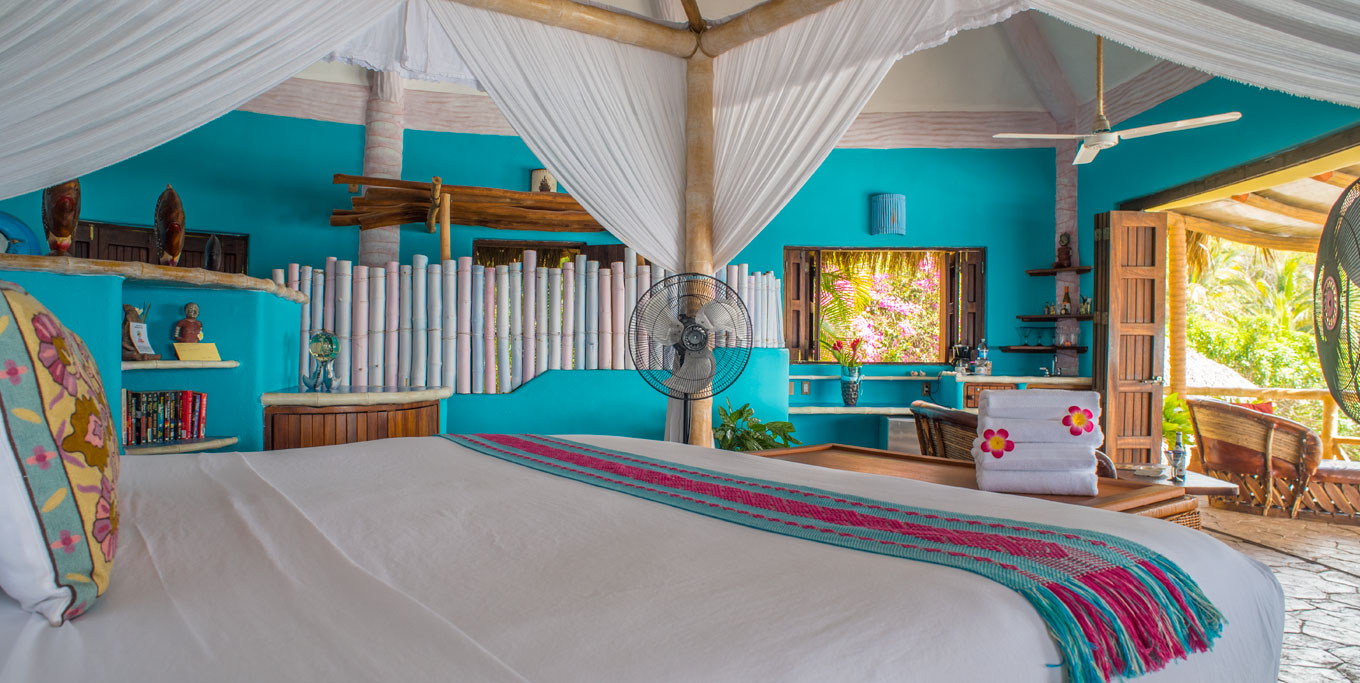 Enter a different world which you may not want to leave. Sprawled on your huge canopied bed, bathed in the magical light of a sunset dream, is this real or have you slipped off the edge, into a world of fantasy?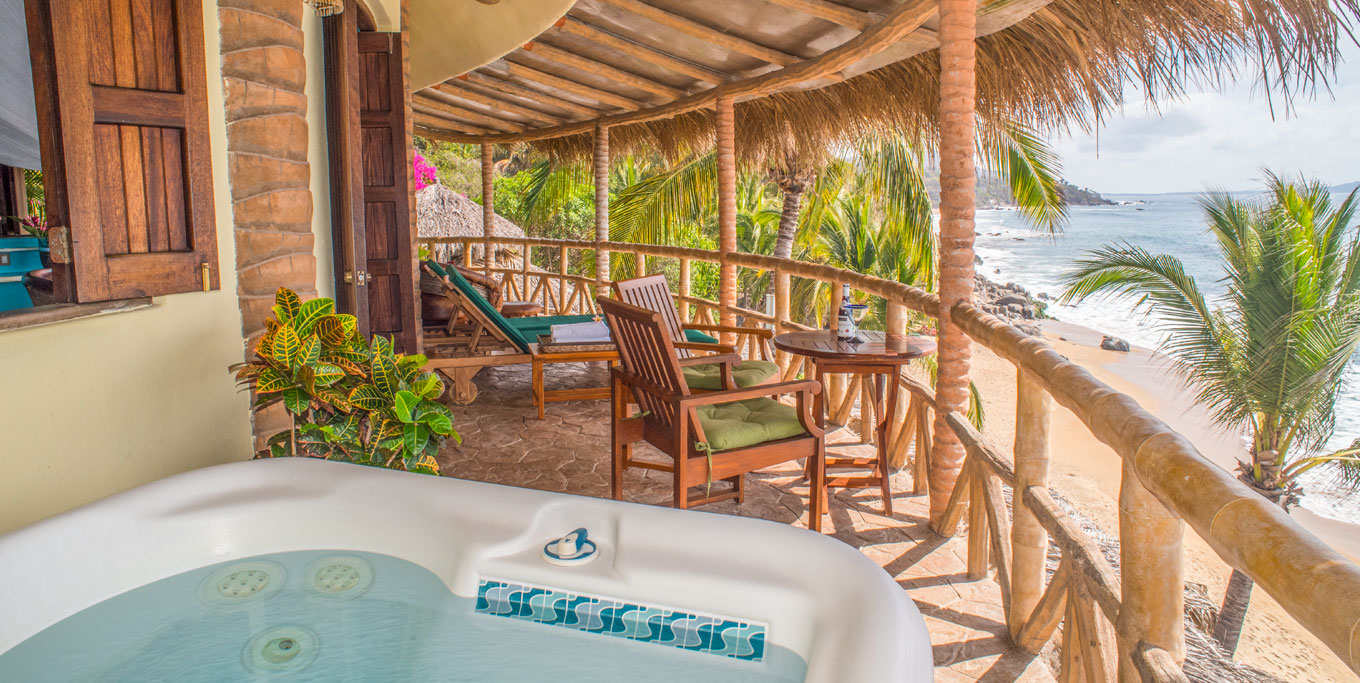 Treat yourself to the experience of majesty and beauty rarely enjoyed by anyone; live out a wonderful fantasy... Leave worries behind; life is short, enjoy it while you can!
VIEW MORE ROOMS
Room features
Beds:
Canopy king bed
Occupancy:
Sleeps 2
View:
Panoramic beach
Bathroom:
Full bathroom with bidet
Special Features:
Expansive deck with panoramic view
Other Features:
Open air ocean view shower, jacuzzi, lounge chairs, desk, bar, sofa