Ixchel Penthouse
Beachfront
A lofty dream tucked into the hillside, a pristine beach below, surf breaking over giant boulders in an immense blue Pacific...is this dream for you? Enter a different world… lose track of time, could this be a thousand years ago in a world now lost? let your imagination soar, real or fantasy? Do you even care?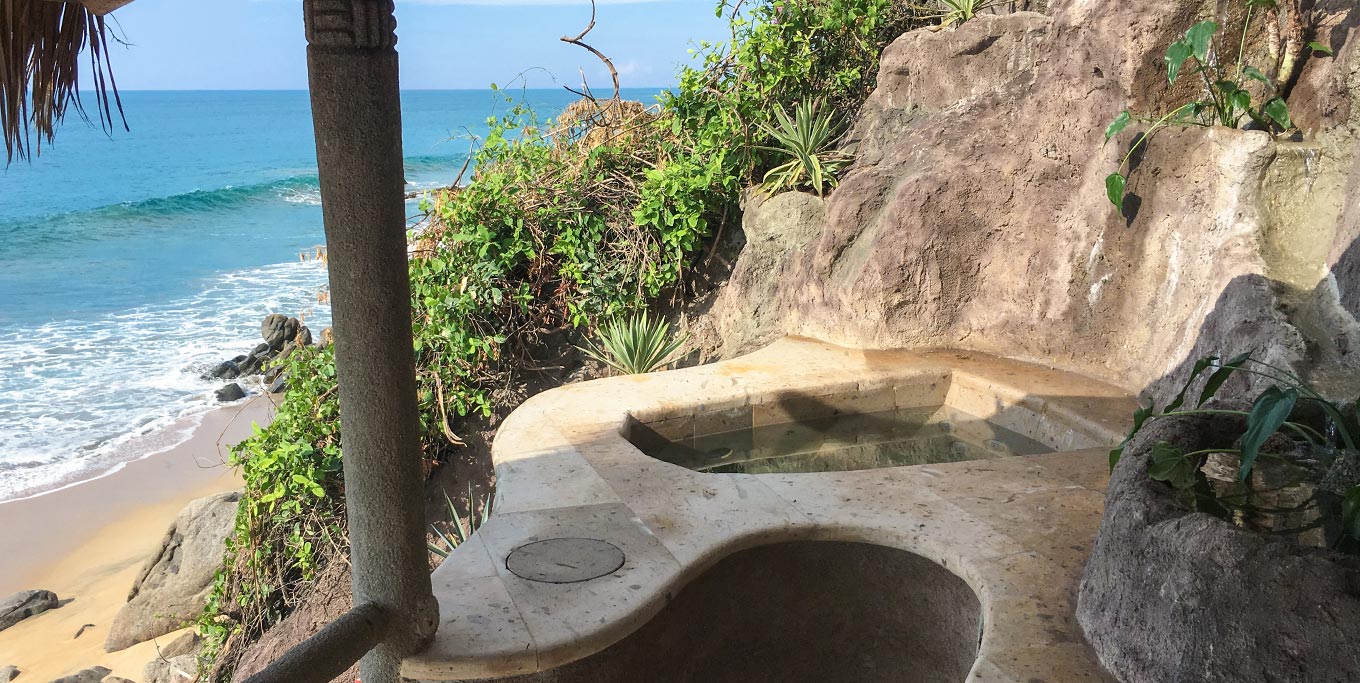 From a temple loft, centuries lost let your mind rise above the horizon of fantastic sunset color and into the heavens of infinite mystery... From your jacuzzi on high join spirits of ancient souls in homage to a sea of life below you. From your ancient palace loft… descend the marble stairs to the sea world yourself, feel the sand caress your feet, let the surf gently wash over your legs.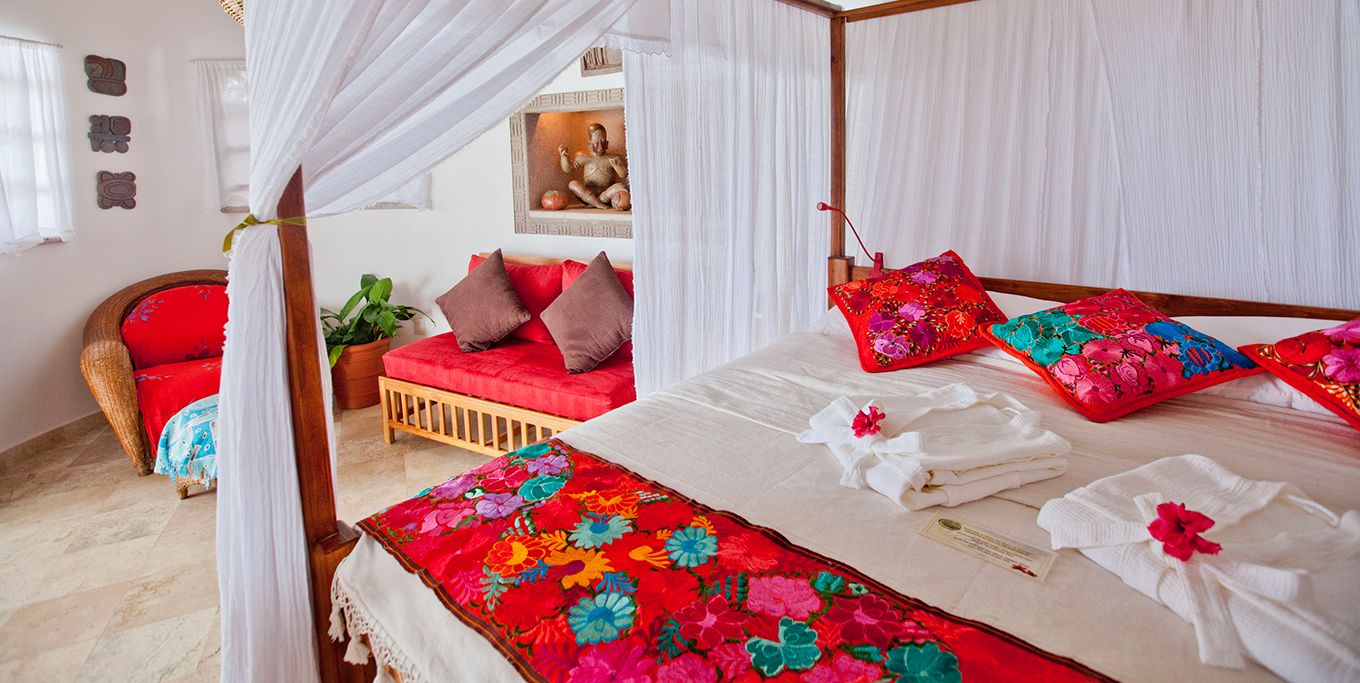 Enter the fringe of this immense water world and commune with Mother sea, a plunge into yet another world that fills you with wonder and leaves you in harmony. Treat yourself to the experience of majesty and beauty rarely enjoyed by anyone; live out a wonderful fantasy... Leave worries behind; life is short, enjoy it while you can!
VIEW MORE ROOMS
Room features
Beds:
Canopy king bed
Occupancy:
Sleeps 2
View:
Awesome ocean view
Bathroom:
One full bathroom
Special Features:
Jacuzzi, Golf Car (+$35 dls/day)
Other Features:
Private balcony with natural stone jacuzzi and waterfall, screened windows