Sol 1
Beachfront
Beachfront at its best...
Go for it! You're going to love everything about this room. The huge deck overlooking the beach where you can sprawl on a lounge chair and when the night arrives fall asleep to the rhythm of the ocean surf caressing the sand.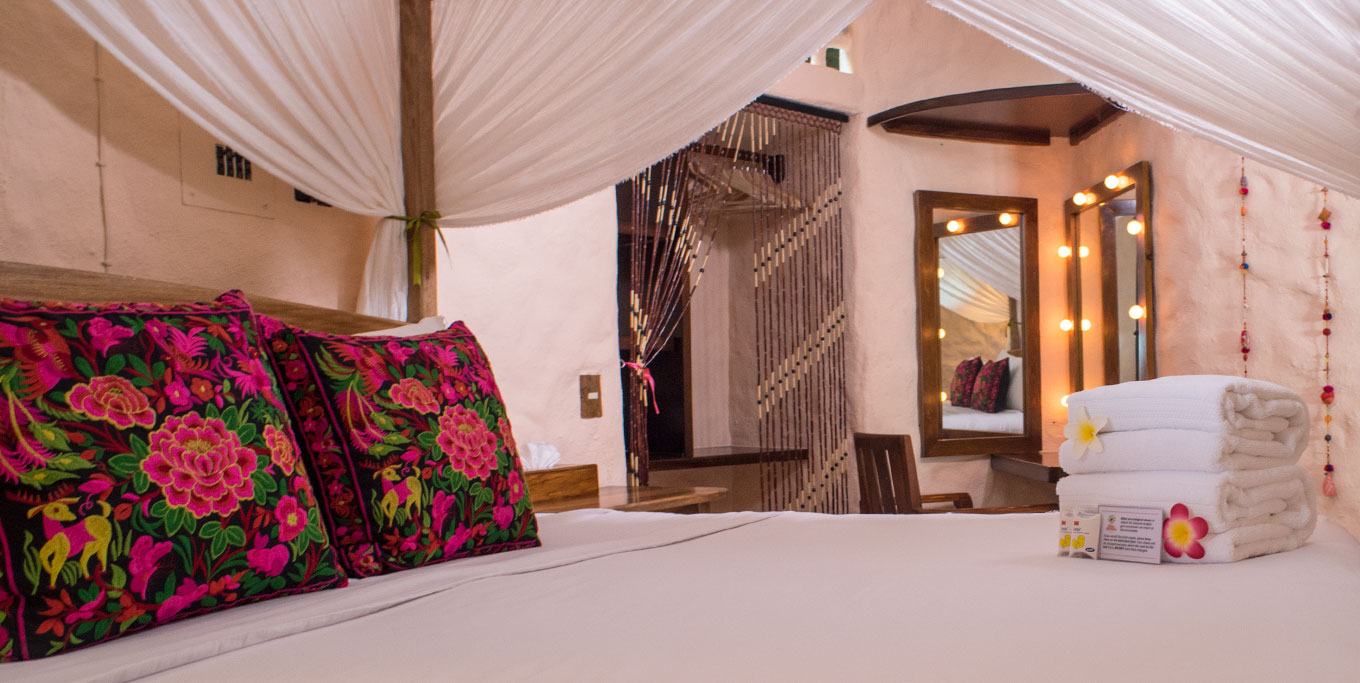 This is no ordinary room. You'll marvel at the creativity and even the quirkiness in its unique design.
VIEW MORE ROOMS
Room features
Beds:
Canopy king bed
Occupancy:
Sleeps 2-4
View:
Panoramic beach
Bathroom:
Two Full Bathrooms
Special Features:
Air conditioning, wet-bar
Other Features:
Spacious deck with panoramic ocean and beach view, natural stone jacuzzi, lounge chairs, hammock