Rocosa
Ocean View
Integrated perfectly with nature...
enter a pleasantly intriguing dream—you're captivated by the magical spell of a house you've never imagined...nestled among palms within lush gardens set in the tropical hillside, overlooking the ocean, this is truly a jungle fairy-tale dream home.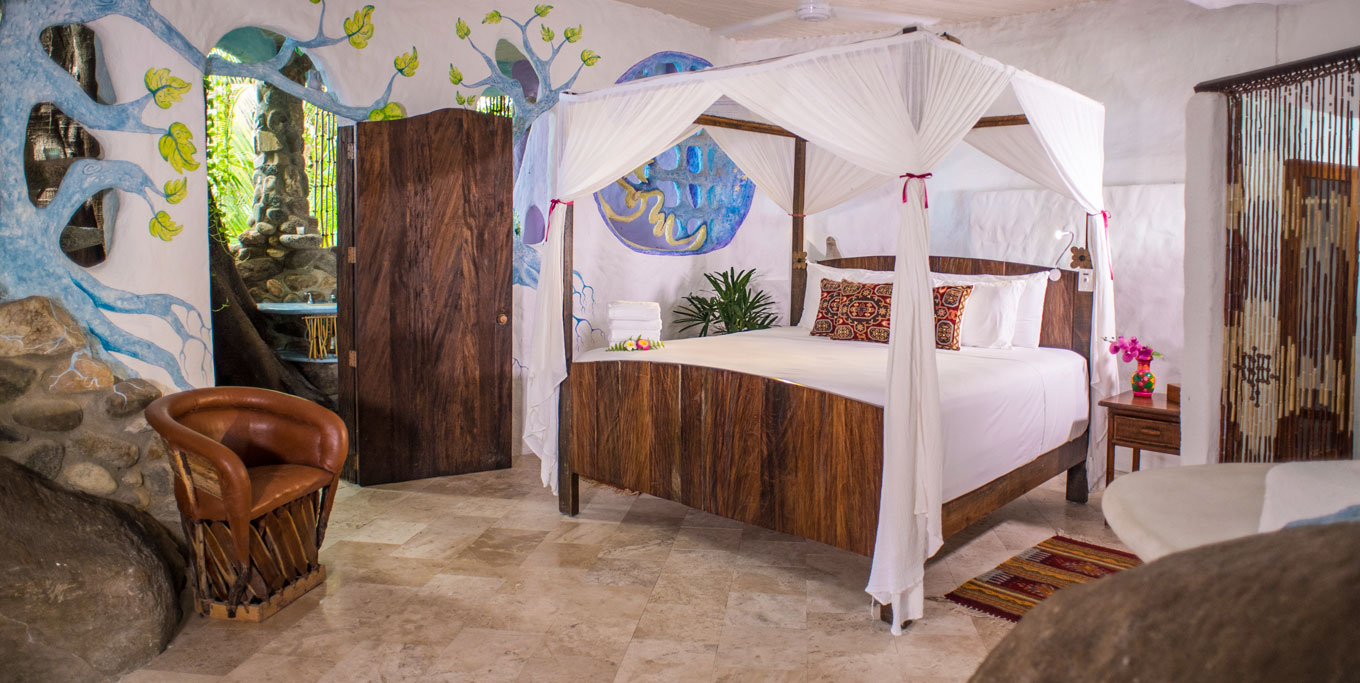 Gaze down over the jungle hillside to the ocean below from your magnificent hot tub, set in natural stone and beautifully integrated into the magnificent architecture. Relax your mind and your body.
Savor a sunset drink on the massive deck or just relax under a huge chalata tree while looking out through the bananas and palms to the ocean below.
VIEW MORE ROOMS
Room features
Beds:
Canopy king bed, canopy queen bed in second room
Occupancy:
Sleeps 2-5
View:
Ocean and jungle view
Bathroom:
Three full bathrooms
Special Features:
Jacuzzi, wet-bar, outdoor shower
Other Features:
Amazing view, fantastic architecture, surrounded by giant trees, optional second room