Cabaña
Tropical View
Once our art studio, it now has the feeling of a tropical outpost...
The centerpiece of the garden cabana cluster, the Cabaña is a study in rock and thatched palm.
Need a second bed for family or close friends? Apart from the secure downstairs bedroom the Cabaña has a beautiful open loft bedroom with queen canopy bed and a great jungle view.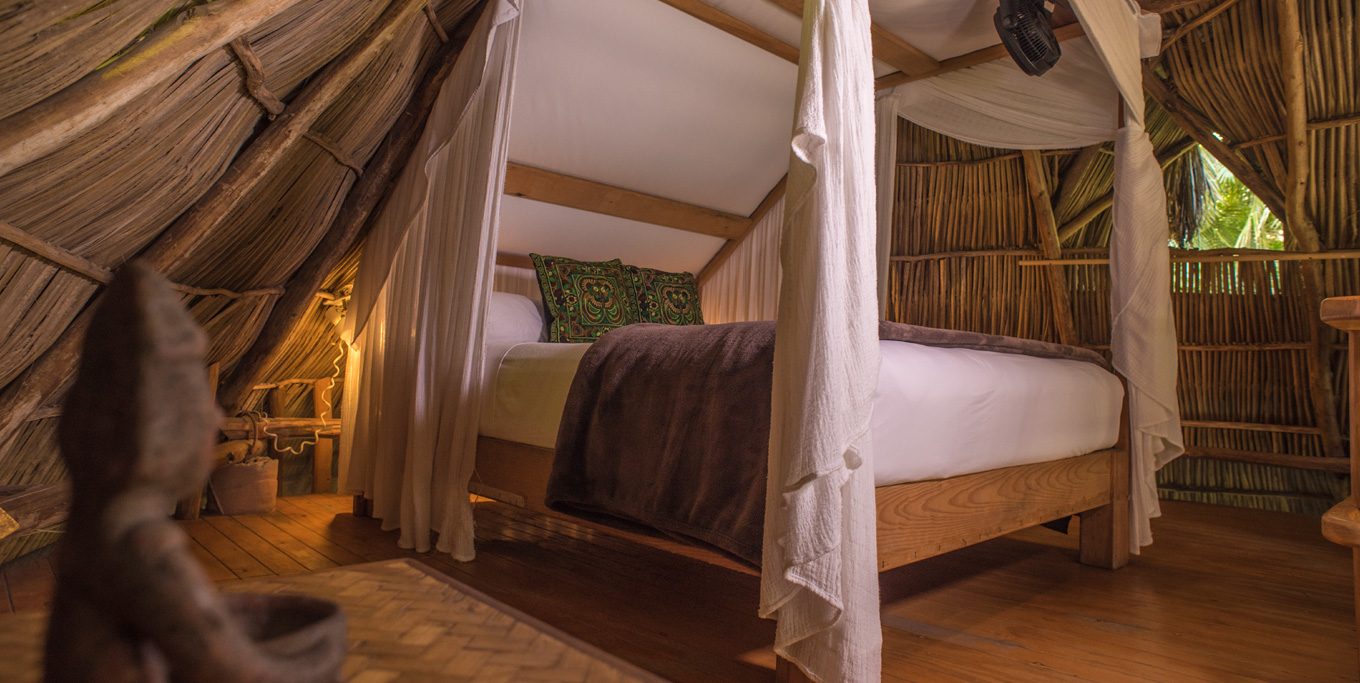 VIEW MORE ROOMS
Room features
Beds:
Canopy queen bedroom; canopy loft queen
Occupancy:
Sleeps 2-4
View:
Tropical garden
Bathroom:
One full bathroom
Special Features:
Palm thatched roof, loft bedroom
Other Features:
Garden deck with lounge chairs, hammock