Golondrina
Bird Canyon
Casa Golondrina, the smallest of the Teak bungalows, is a stilt bungalow built ten feet on top of nine 30 year-old teak tree trunks bridging a small draw between towering palm trees and luxurious banana plants.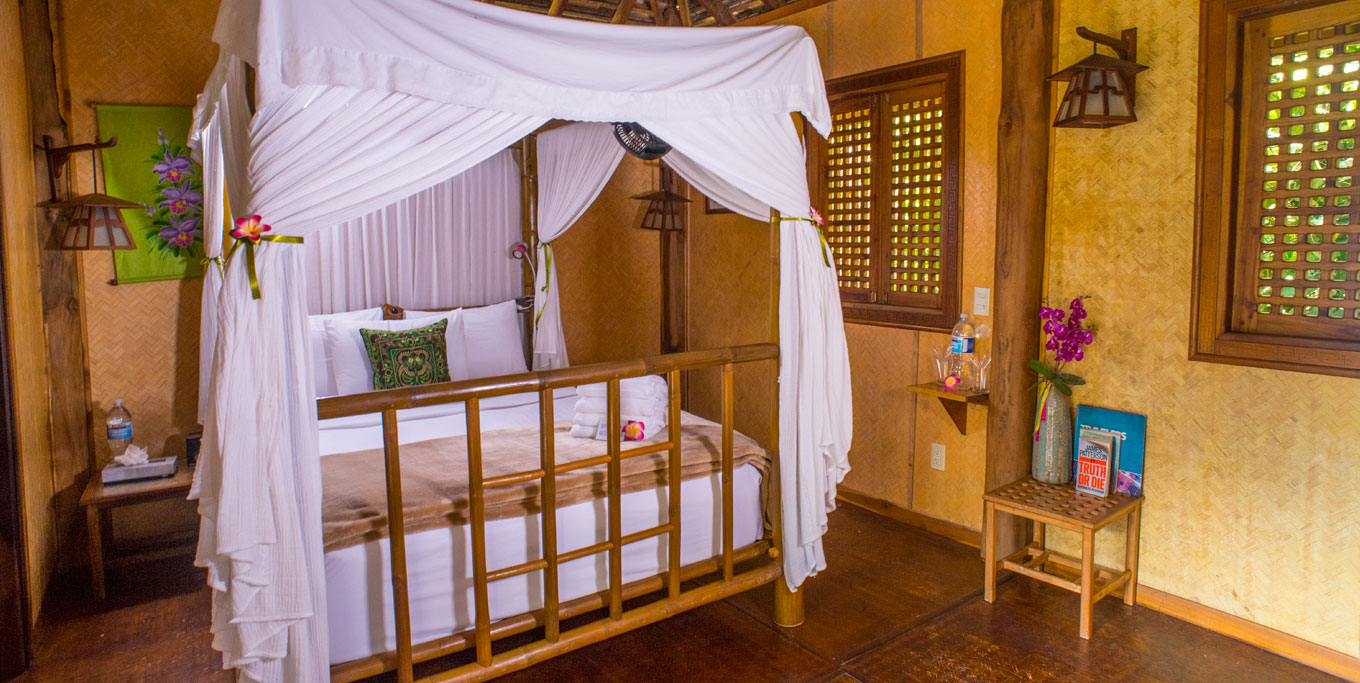 Enjoy the jungle canyon in the trees, the private resort beach and Sayulita, itself, all within a few minutes in your own golf cart.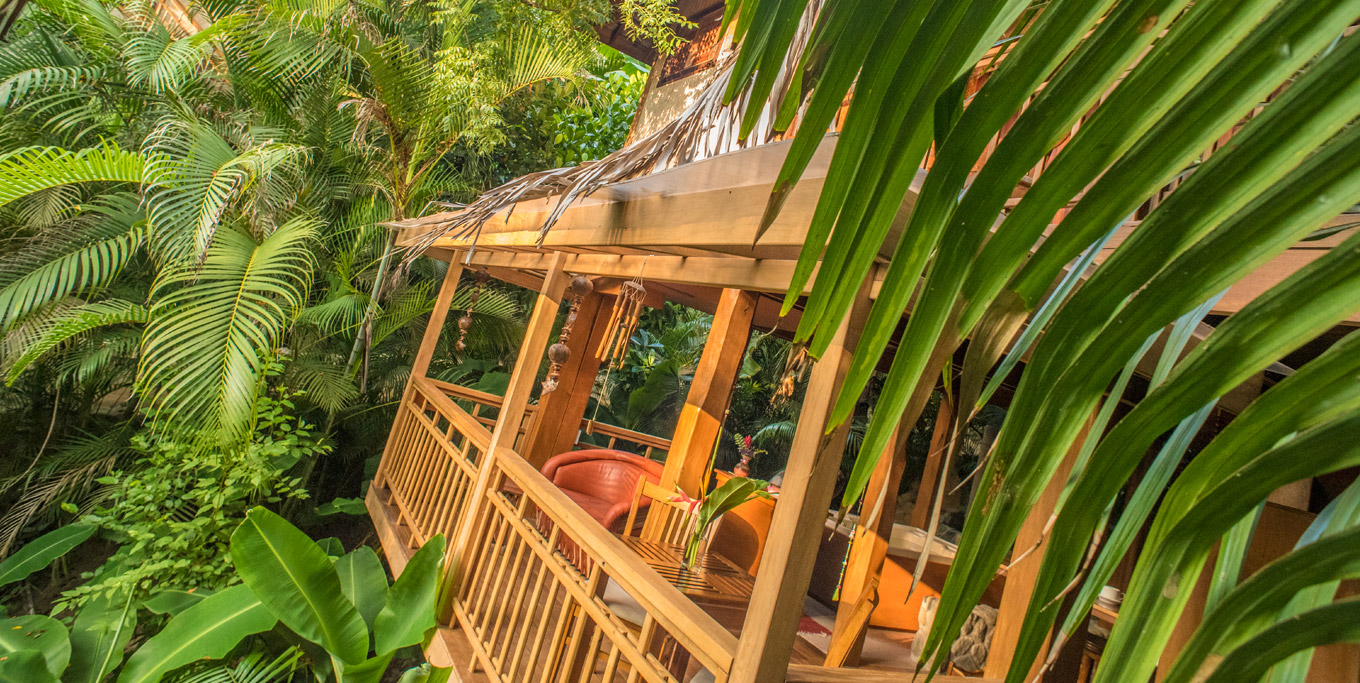 Upstairs you look over the trees but on the lower deck you're nestled in pure jungle.
VIEW MORE ROOMS
Room features
Beds:
Queen size
Occupancy:
Sleeps 2
View:
Bird canyon
Bathroom:
One full bathroom
Special Features:
Jacuzzi, Golf Cart included
Other Features:
Downstairs deck with jacuzzi, bar and loveseat swing, jungle paths