Villa 2
Beachfront
The bedroom centerpiece is a large round bed.The details of workmanship and artistic design of the room will fascinate you. Relax to the sound of the surf... and wake having experienced the restful sleep that restores your well-being. Kick back in a hammock in your own garden-walled terrace, perfect for private relaxation.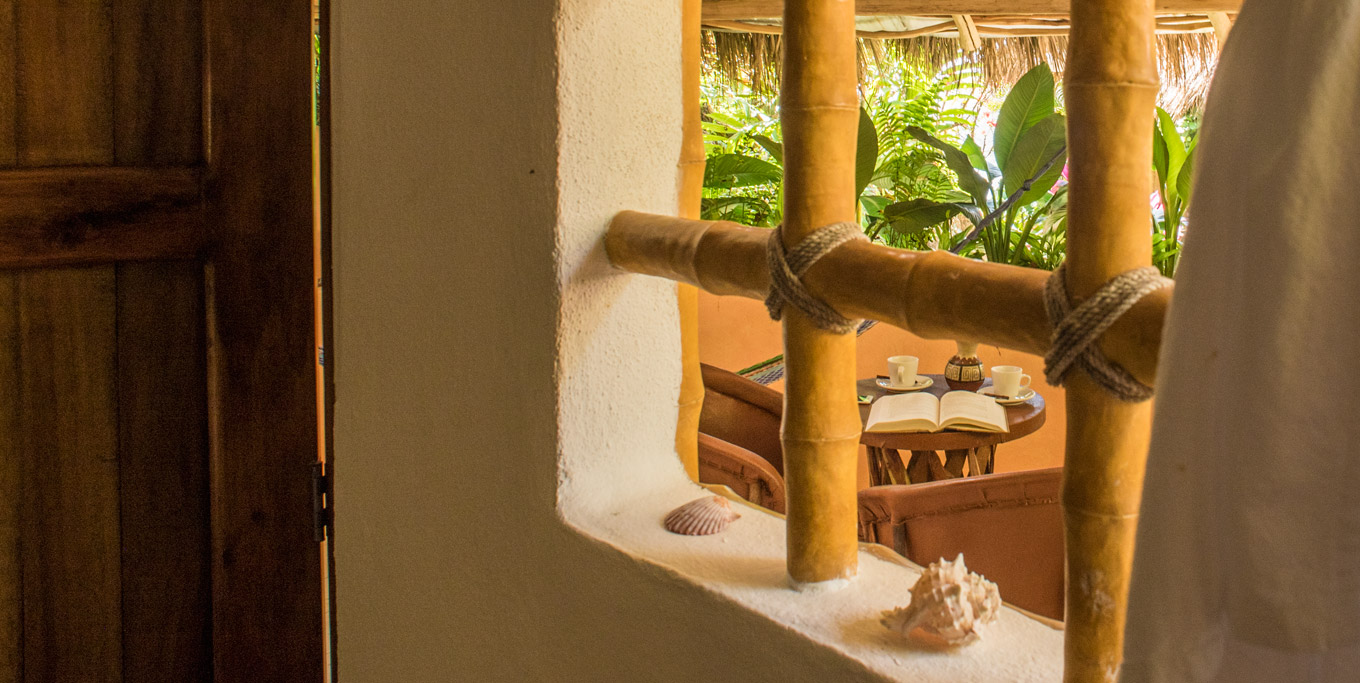 Go to the main infinity pool and perhaps meet other guests, unwind in the jacuzzi or have lunch poolside. Or relax in a lounge chair at the Villas' private pool and garden terrace. Then take the stone stairway to your own private area of the beach. Get some sun, play in the surf, sleep in a hammock or read a novel in a lounge chair with drinks and snacks served from our beach bar.
Take the convenient, short jungle path to the adjoining main terrace, restaurant, waterfall-infinity pool, intimate mountain boulder jacuzzi or breathtaking Thai inspired spa.
VIEW MORE ROOMS
Room features
Beds:
Canopy queen-round bed
Occupancy:
Sleeps 2
View:
Tropical garden
Bathroom:
One full bathroom
Special Features:
Golf Car (+$35 dls/day), Air Conditioning
Other Features:
Private garden terrace with hammocks