Guest House
Ocean View
Surpassing your dreams...
Descend the stairs slowly and let your senses perceive the panorama of natural beauty, there, just below, gaze upon your cabana nestled in the hillside under a giant fig tree.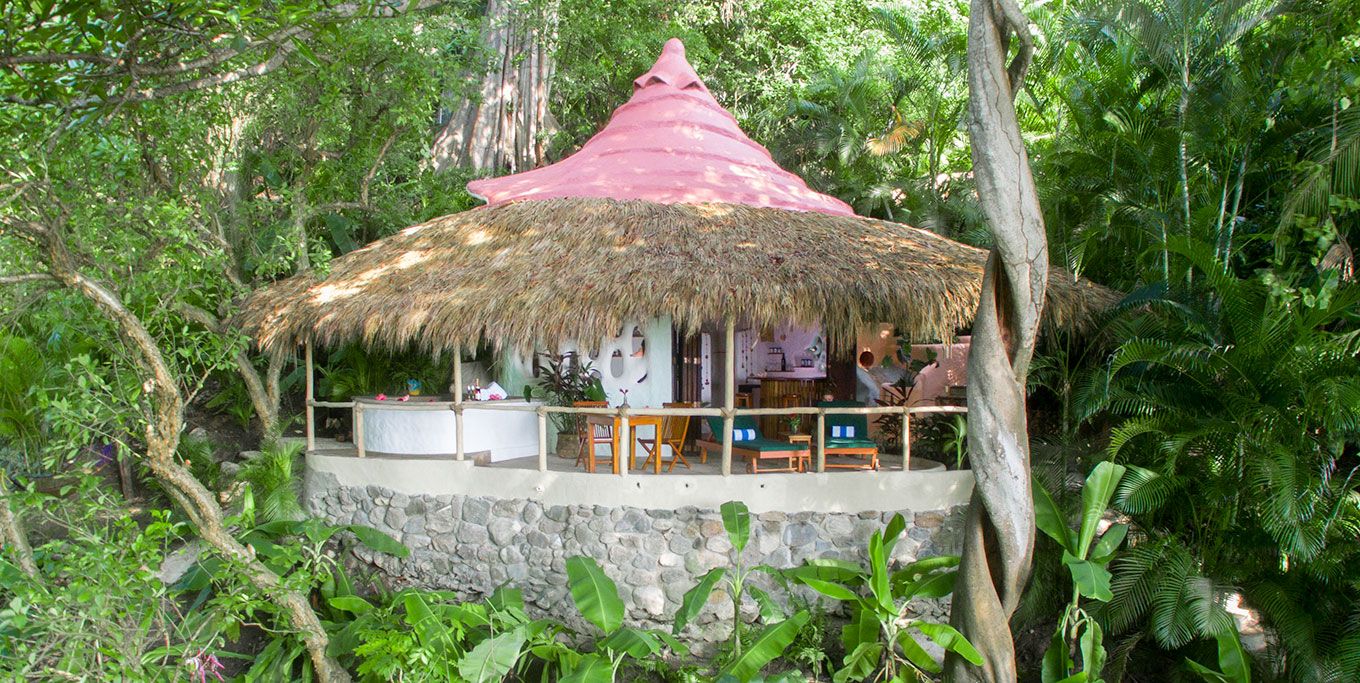 Set your bags down and sit on the deck for a minute or two. Walk past your natural stone hot tub and try out your hammock. Look up at the trees and down at the ocean. As good as it feels you won't linger long. The beach beckons at the bottom of your own stone stairway.
After communing with the sea come back up to relax and enjoy a drink on the deck. Artists and writers love to work here. Harmonizing with nature tunes up the soul.
VIEW MORE ROOMS
Room features
Beds:
Canopy queen bed upstairs with full bath
Occupancy:
Sleeps 2-4
View:
Ocean and jungle view
Bathroom:
Two full bathrooms
Special Features:
Natural stone jacuzzi, Golf Cart included, wet bar, sofa downstairs
Other Features:
Hillside privacy, awesome view, huge deck, lounge chairs and hammock