Bungalow 2
Tropical View
Live among the giant trees and palms...
Huge strangler fig trees, papayas, bananas, coconut palms and a multitude of other plants, flowers and trees surround your peaceful abode in tranquility.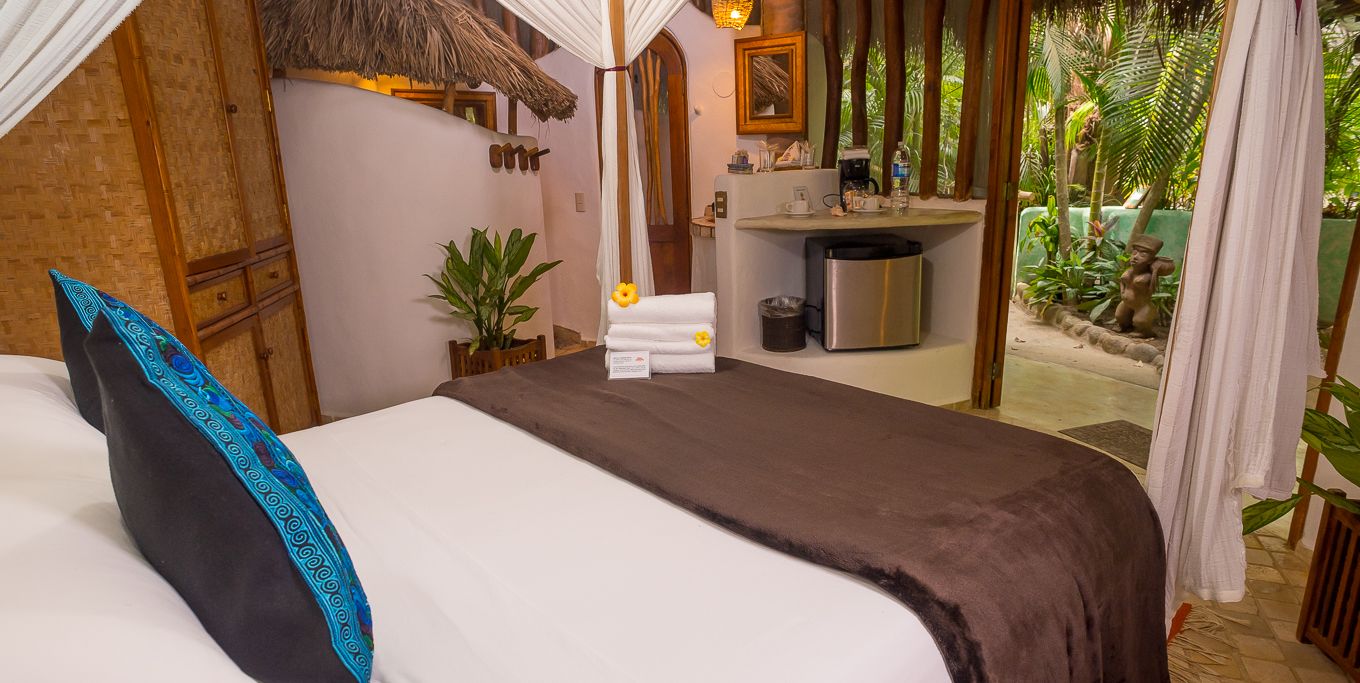 Lie in a hammock or sit at a cocktail table on your front porch.
Meander down to the beach on an amazing nature trail. Feel the transition from jungle to sea life as the sounds of pelicans and surf and the fresh smell of ocean spray awaken primordial memories.
Feel your problems diminish in scale. Relax. Take another deep breath. You're just at the beginning of a most memorable experience...
VIEW MORE ROOMS
Room features
Beds:
Canopy queen bed
Occupancy:
Sleeps 2
View:
Tropical garden
Bathroom:
One full bathroom
Special Features:
Screened open air room, private garden patio
Other Features:
Intimate, private patio and gardens, hammocks, jungle path to beach