Love Nest
Ocean View
Love on high...
climb a mountain trail through the jungle to your cozy nest on high then in a room bathed in sensual colors try out your nest-bed, maybe sip champagne while you lie in comfort, ever so cozy and romantic...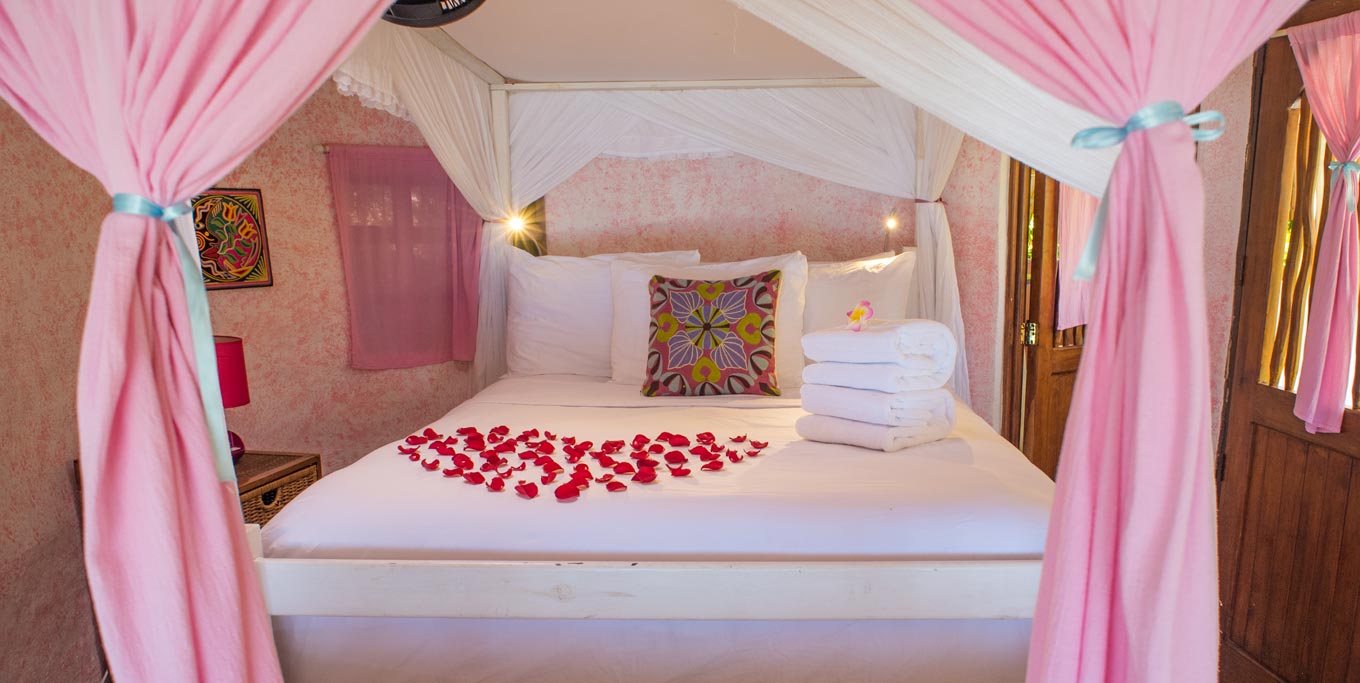 Slip into the natural stone hot tub set into a rock niche beneath a waterfall...are you a Mayan goddess or did you just slip into a dream?
A perch for love birds and lovers, a Nest you'll love, live unforgettable moments in a life that's too short...go for it!
VIEW MORE ROOMS
Room features
Beds:
Canopy queen bed
Occupancy:
Sleeps 2
View:
Panoramic beach and ocean
Bathroom:
One full bathroom; double shower
Special Features:
natural stone Jacuzzi with waterfall / air conditioning
Other Features:
Tremendous ocean view, terrace with hammock, complete privacy, lounge chairs
Some Like it Hot!
Love on the hillside with ocean breezes and a tropical ceiling fan will do it for some, but to cool off after climbing an eternity of stairs to reach your Nest, turn on the air conditioning and chill out!