Luna Alegre
Beachfront
The jungle mountain path leads you through swaths of colorful bougainvilleas to the majestic Casa Luna and straight to your romantic suite.
Admire the ocean view from your canopied king bed, enjoy a panoramic view from your balcony bathroom or relax on your chaise lounges with a great view of beach, palm trees and ocean from your private deck.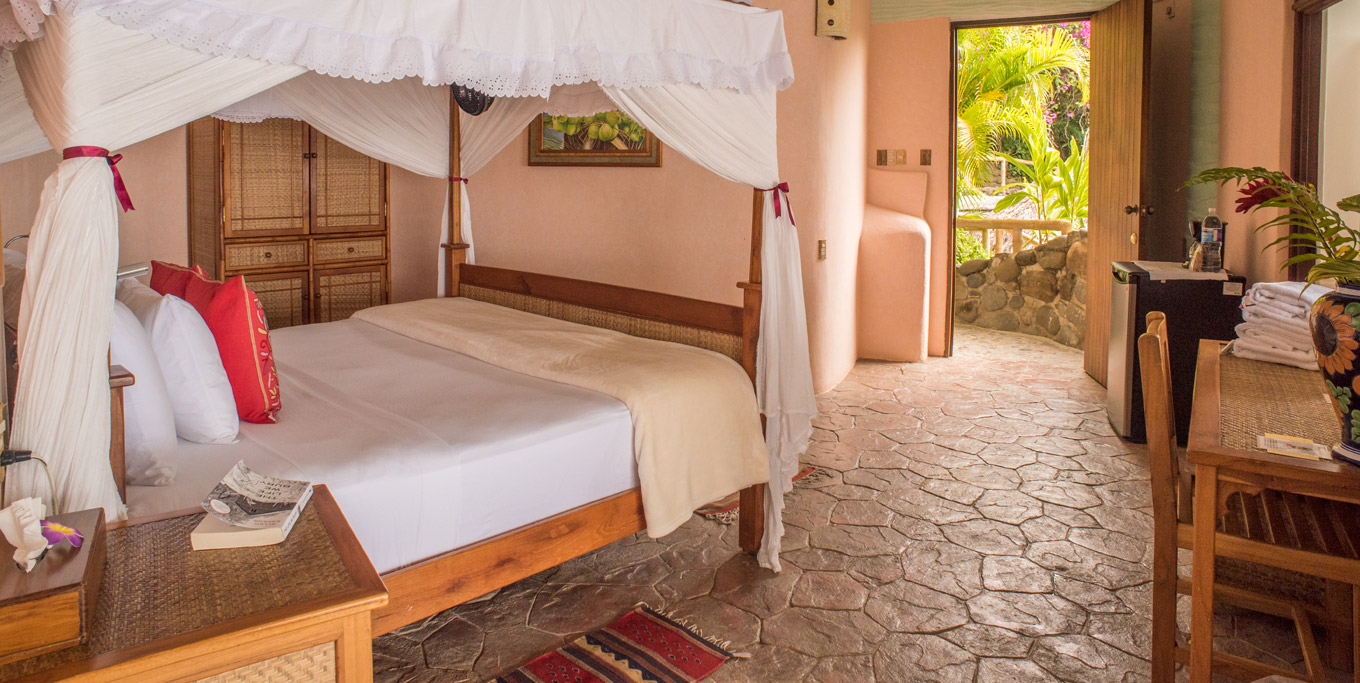 Fall asleep to the rhythm of Mother Sea's lullaby, surf playing endlessly on the shore in time to the pulse of Nature herself.
VIEW MORE ROOMS
Room features
Beds:
Canopy king bed
Occupancy:
Sleeps 2
View:
Panoramic beach
Bathroom:
Balcony bathroom
Special Features:
extra single bed possible alongside of the king bed
Other Features:
Great ocean view, balcony, WiFi